Founder
The "Painful" Observation and Juxtopia® Intervention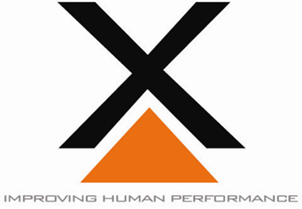 The Juxtopia Group, Inc. was founded by Dr. Jayfus Tucker Doswell in 2000 while he was simultaneously, taking a PhD in information technology, building Juxtopia, LLC (www.juxtopia.com), and working full time as a senior software engineer at a fortune 500 company.
 Dr. Doswell's first hand observation of the continual educational plight of underserved and disadvantaged minorities in science, technology, engineering, and math (STEM) and the lack of qualified American born scientists, engineers, technologists, and mathematicians in the workplace, inspired Dr. Doswell to lead a significant initiative under The Juxtopia Group.  The objective of this "Juxtopian" effort is to increase STEM proficiency in the workplace and in entrepreneurship for underserved and disadvantaged individuals across all ages and educational levels around the world.
The Visionary and Founder, Dr. Jayfus T. Doswell, Ph.D. 
Born in Baltimore, Maryland, Dr. Doswell, through disciplined training, evolved into a modern day Renaissance man who is multitalented in music performance/composition, athletics, engineering, entrepreneurship, poetry, science, technology, and leadership. As a young child, he excelled in violin and piano performance, martial arts, entrepreneurship, foreign languages, and computer programming. Lacking, however, the mathematic and technical mentorship to pursue his early-age-dream of becoming a neurosurgeon or robotics engineer, he consequently did not develop an early STEM foundation.
Without a strong mathematical foundation, young Jayfus had two choices, 1.) Pursue music or 2.) Pursue a STEM career.  Doswell decided early to strengthen his limitation in mathematics and become a symbol for other young under-served and disadvantaged individuals who also experience similar STEM related roadblocks. As a result, Dr. Doswell decided to pursue degrees in both computer science and cognitive neuropscyhology at Oberlin College.  Dr. Doswell then completed a Systems and Computer Science degree from Howard University and "took" a Ph.D. in Information Technology from George Mason University.  Dr. Doswell's PhD research culminated in a 399 page dissertation defining the computational blueprint for a fully autonomous virtual instructor that can personalize learning in mixed reality environments (e.g., augmented reality, virtual reality, real world, and augmented virtuality).  Multidiciplinary research teams around the world contributed to Doswell's early research to advance Virtual Instructors under the Institute of Electronics and Electrical Engineering (IEEE) Virtual Instructor Pilot Research Group (VIPRG) www.viprg.org.
Worldwide publications of Dr. Doswell's research in advanced learning and instructional technologies can be heralded from Canada, China, Egypt, Finland, Ghana, Greece, and the Netherlands, His core research is now conducted, here, at The Juxtopia Group.
Jayfus Doswell's biggest joy is contributing his knowledge to inspire, motivate, and grow the next generation of multidisciplinary STEM leaders in academics, the workplace, and in entrepreneurship.
Programs
Juxtopia® Imhotep™ (JI Band)
Juxtopia® Interactive Virtual Instructor (JIVI™)
Juxtopia® Urban Robotics Application Network (JURBAN™)
Juxtopia® Epoch (JEPOCH™)
Juxtopia® Advanced Mixed Reality (JAMR™)
Juxtopia® Intelligent Spaces (JIS™)
Juxtopia® Urban Learning Technology Television (JULT.tv™)
Juxtopia® Urban Innovation and Cooperative Entrepreneurship (JUICE™)